With a huge fan following on social media, Esha Gupta is one such celebrity who usually raises the mercury with her gorgeous pictures. Even though the actress is usually showered with a lot of love and attention on her posts, there are some who attempt to troll her quite often. Esha, who is currently in news for her alleged relationship with cricketer Hardik Pandya was trolled on social media for showing her middle finger in one of the boomerangs she shared. Dressed in a bodysuit with a jacket over it and mug in another hand, the video soon became a piece of troll for the netizens.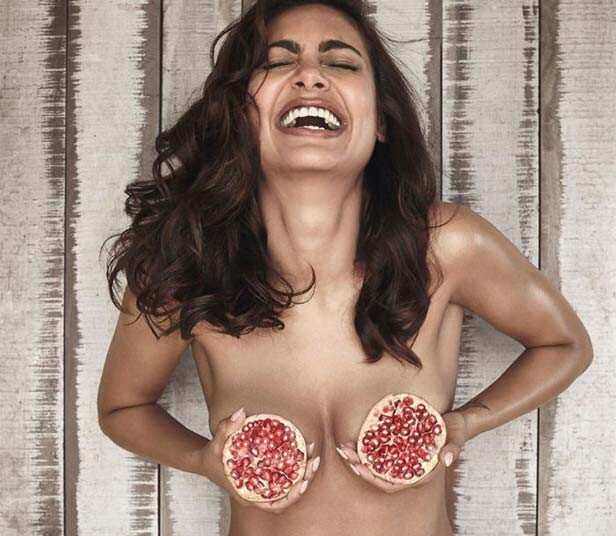 Finally giving it back to the haters in another post, Esha wrote, " SLUT- no it's not what I'm calling myself, this is what all you ugly from the inside trollers have given me the name. The ones who get offended with whatever I do. Why is it ok for someone to insult a woman on the basis on how she's living her life, but a man is loved the same way. Is it not the double standards. Yes m sexy, but when I wear a saree m told- trying to cover herself. When I put pictures in covered clothes- oh what is she trying to prove. But when I wear a bikini- omg she's a slut, a bitch, a hoe. Why is it that my clothing and attitude bothers so many to give me a name tag and that's when I was even called "shame on being an Indian". Why is it that what good I do is not relevant but showing a middle finger gets you all crawl outta your bed n get on to try n troll me. A lot of you tried to shame me, but most of you supported and loved me. Just the way I love myself. Just how everyone should love themselves. And that love just keeps on growing. So this is to everyone who thought some random ass pathetic loser sitting in their cube trying to cyber bully you,You don't matter. You never will. Today I wear it with pride. Cus haters gonna hate hate hate.." .
On the work front, Esha will soon be seen in an Iranian film titled Devil's Daughter and Indra Kumar's Total Dhamaal.