Fans worldwide are obsessed with the line of succession to the British throne. It can be quite confusing at times, as Queen Elizabeth II is the only monarch that many of us have ever known. With several of the royal family members, including little Prince George, known as "future kings," it leaves people wondering who will take over as ruling monarch, and when.
While we know that Prince William will one day be King, many fans are now wondering if it's possible that the new Duchess of Sussex, Meghan Markle, could ever become queen?
How does the line of succession work?
While just about every member of the royal family has a place in line for the throne, whether it be first or 15th, only a select few will ever be the ruling monarch. The line of succession is the order in which a family member will become king or queen, and the direct line of succession typically involves first-born children of monarchs and future monarchs. Since Prince Charles is the oldest son of the queen, he will become king upon her death. Upon Charles' death, his oldest son William will take the throne, and after that, Prince George. The future first-born child of Prince George will be the next ruling monarch after him.
Why Kate Middleton won't actually be queen
Many fans are surprised to learn that Kate Middleton won't actually be the queen someday! She will be what is known as a queen consort, meaning that she is married to a ruling monarch. Since Queen Elizabeth is the direct descendant of a ruling king, she is a queen regnant, meaning that she reigns in her own right. 
Why isn't Prince Philip a king consort?
The line of succession and how it works may lead many people to wonder if Prince Philip is a king consort. The answer is no, he is not. The reason why? The wife of a reigning king becomes a queen consort, however, the husband of a reigning queen does not. For that reason, he is known as Prince Philip, Duke of Edinburgh, becoming a Prince of the United Kingdom five years after marrying Queen Elizabeth.
There is only a very small chance that Meghan Markle could become queen
While Meghan Markle certainly won't be a ruling monarch, since she is a royal through marriage, there is only a small chance of her ever becoming a queen consort. Although possible, it is highly unlikely. For this to happen, Prince Harry would have to be king. For Prince Harry to be King, he would have to live to see the deaths of Prince William, Prince George, Princess Charlotte, and Prince Louis, as well as any of the children that they may have in the future! Only then could Harry take the throne, meaning that Meghan would be a queen consort.
Meghan is still one of our favorite royals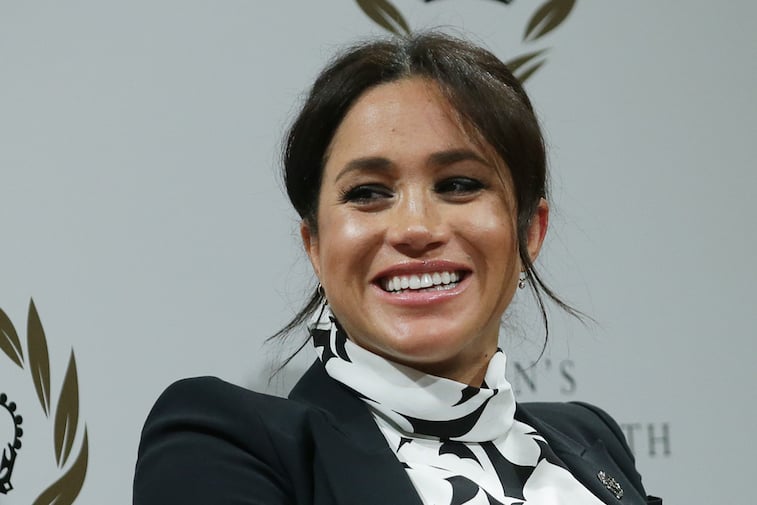 Future queen consort or not, we still adore Meghan, and she will always be one of our favorite royals! As part of her royal duties, she does extensive charity work and has patronages such as royal patron of the Association of Commonwealth Universities and royal patron of the National Theatre. She also visits schools and other organizations along with Prince Harry and does work related to equality and women's issues. Meghan is also dedicated to her millions of royal fans, taking the time to do walkabouts during engagements and appearances, shaking hands and interacting whenever possible.
Although chances are, Meghan will never be a queen consort, she is one of the hardest-working members of the royal family! Her work never fails to amaze her fans, as she impresses us with everything she does!